New Zealand has much to offer tourists. From beautiful, endless countryside to visits to the Lord of the Rings set, there's something for everyone. Ideal Wine Company review where every wine lover should be visiting this year.
Wine lovers are also well catered for in this area, as figures show that New Zealand is becoming ever more popular as a wine tourism destination.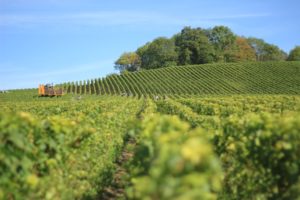 Wine lovers flock to NZ
In fact, the recent figures from trade body NZ Winegrowers shows that wine tourism has sharply increased with a quarter of all tourists visiting a vineyard or winery while in New Zealand.
The figures state that the 24 per cent of tourists from overseas that visit vineyards has leapt from 13 per cent just four years ago.
Tourism up in general
So far in 2017, New Zealand has welcome around 3.65 million visitors to its shores. This is an increase of 10 per cent on the same time in 2016, according to figures from the NZ government.
The trade body (NZ Winegrowers) has been quick to capitalise on the increase in tourism by launching a brand-new website. The site acts as a hub for information on wineries and vineyards for tourists to visit.
Marketing director Chris Yorke says: "Wine tourism provides an exciting opportunity for us to showcase our wines in the unique locations where they are grown and produced."
New website launched
The new website contains information on more than 450 wineries and vineyards. Visitors can filter by regions and by four kinds of experience: vineyard tours, wine tastings, dining and staying at vineyards that offer accommodation.
CEO of Tourism NZ, Stephen England-Hall, puts the popularity of wine tourism down to the wide appeal of visiting sites at any time of year across different regions. He says: "Our research has found that wine visitors spend more, stay longer, and visit more regions than the average international holidaymaker."
Auckland offers the most wine and vineyard experiences with 90 to choose from. Even the area with the least wine attractions in the country (Gisborne), there are still 14 to discover.