It's time for a 'total reinvention' of the old classic, according to a new company. The aim of XECO Wines is to resurrect Sherry's image from its outdated 'granny's favourite tipple' and reposition it as a delicious, refreshing aperitif. Ideal Wine Company reviews Sherry's rise into the limelight.
XECO Wines was started by three friends, all self-confessed fino Sherry 'fiends'. Their love of this old favourite prompted them to come up with a workable strategy to "bring Sherry out of grandma's cupboard and into wine bars and onto cocktail menus across the UK".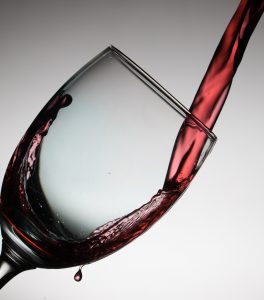 First release
XECO Wines will be releasing a dry fino Sherry as its first product. Made with Palomino grapes in Jerez, the Sherry is aged in American oak caskets for at least four years. This takes place at Diez Merito, which was established in 1876.
The resulting wine is pale golden in colour and described as "light and fresh on the palate, with dainty savoury 'Umami' aromas and a hint of salinity".
Developing Sherry cocktails
As well as launching newly branded products, the company is working with various mixologists to come up with a range of both classic and new cocktails using Sherry. The aim is to make Sherry cool again and introduce it to a whole new generation.
The new packaging and brand design is central to this relaunch of a product considered old fashioned by many. They describe their packaging choices as 'disruptive' and the range features larger than life historical characters from Spain and England interspersed with eye catching graffiti art. The characters include Cervantes and Catherine of Aragon on the Spanish side, and Henry VIII and Shakespeare for the English.
Creating an impactful brand image is part of the strategy to set XECO Sherry products apart from the traditional branding of the current products. XECO Fino is on sale now from Master of Malt and is priced from £15.99-£16.99. Look out for an Amontillado set available over the coming months as well.
Not the only new Sherry on the market
It seems XECO has its finger on the pulse as there are other industry moves to bring Sherry into the 21st century. These include the launch of a new Sherry-based sparkler by Gonzalez Byass. It's called Croft Twist and comes pre-mixed. Based on an Andalusian cocktail, its ingredients are Fino Sherry, crushed ice, lemonade and a mint garnish.
Earlier in 2017, Waitrose also revamped their range of Sherry. Their new look bottles went on sale in May after abandoning the colour coordinated look in favour of more individual styles.