Following extensive coverage of the frost damage in Bordeaux and Champagne, it seems northern Spain is now counting the cost of the late wintery weather. Ideal Wine Company divulges into this.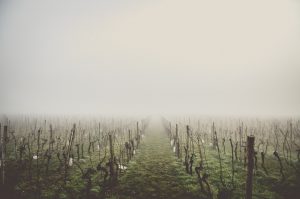 Severe frosts
Many vineyards in northern Spain have been decimated by severe springtime frosts with Bierzo, Rioja, Ribera del Duero and Galicia all reporting extensive damage to their vines. Representatives from two wineries in Spain were at the Continental Wines (importer from Hong Kong) annual tasting event and spoke about the damage their vineyards have suffered.
Bierzo's Losada winery representative, Victor Quinson, said that the upper part of Rioja Alta was also affected. Frost damage was found at his vineyards in Bierzo, with around 40 per cent of the vines destroyed. He did say that vineyards at higher altitude were less affected, offering a small bit of good news. Happily, despite the inevitable cut in wine production this year, Quinson said that none of his prices will increase.
Other data from Bierzo's Regulatory Board has disturbing news for the industry. Bierzo has formally been declared a disaster zone when it comes to its vineyards, with 70 to 80 per cent reporting extensive damage.
Multiple regions
These very late spring frosts have also affected vineyards in Galicia, which is found further to the west of Spain. It has been estimated that more than 70 per cent of Galicia's vineyards have been affected by the severe weather, resulting in €72 million worth of damage.
Rocio Orbea de Arriba, a representative and sales manager for Valdesil in Galicia, said: "In April it was really hot and the vines started to grow. We had the buds and then we lost four hectares [in the frost] out of our 20 hectares in the area."
Additional weather troubles
Adding to the weather-related disasters for the winery, hail storms have also further damaged their vineyards. She added: "This year it's really tough. We will have to wait and see, maybe some of the vines can survive."
Rioja Alvarez and Rioja Alta were particularly affected in the "worst region hit by frost in the past 20 years."
As an example of the extreme temperatures experienced in the area, in Ribera Del Duero the mercury dipped to -5°C on 27 April 2017 for at least five hours. This spell of ultra-cold weather destroyed vines and crops across the area.