Guinness, Irish Cream and Whiskey are all synonymous with St Patrick's Day celebrations, but what if you still want to celebrate, but prefer to drink something else? This week, Ideal Wine Company is bringing you our favourite wines to enjoy with classic Irish food. With St Patrick's Day right around the corner, on Saturday 17 March, let's get started…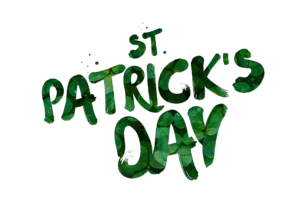 Irish beef stew and Aglianico
There's no food more quintessentially Irish than an Irish beef stew! Although there are many variations on this classic dish, the most popular contains succulent cubes of beef and hearty roots vegetables. This warming dish is full of flavour – so needs a wine that equally packs a punch. As it's made with beef, a red wine will work perfectly. We recommend trying an Italian Aglianico, a full-bodied red with rich tannins. This wine is a perfect match for the hearty and rich stew. The savoury, earthy and gamey flavours of the wine are the perfect complement to both the root vegetables and meat. This comforting paring is sure to warm you up!
Irish pancakes and Chardonnay
Boxty – or Irish pancakes – are a traditional potato pancake made with mashed and/or grated potatoes. These are often served early in the day and are the perfect platform for loading with a variety of toppings. Although you can top your pancake with anything, a great wine to make the potato base is a classic Chardonnay. The undertones of apple, lemon and pineapple in the wine will add depth to the mild flavours of the potato, without overwhelming the pancake. The sharp crispness of the wine will ensure that your dish remains light. It's the ideal palate cleanser!
Shepherd's pie and Sangiovese
As one of the heartiest dishes Ireland has to offer, a classic Shepherd's Pie needs to be carefully paired. Consisting of seasoned minced lamb and vegetables and topped with mashed potatoes, this spiced and fragrant dish is full of flavour. To match this, opt for a classic food-pairing wine: Sangiovese. As the main grape of Chianti, it is a lively and acidic wine. With moderate tannins and savoury notes, Sangiovese will balance the richness of the spiced lamb.
Potato and leek soup and Grüner Veltliner
On a cold day, look no further than potato and leek soup. The richness of soft potatoes with heavy cream balanced out by the savoury bit of sautéed leeks is the perfect comfort food. If you're looking to serve this dish on St Patrick's Day with wine, always look for a crisp white. Our recommendation is a delicious Grüner Veltliner. The elevated acidity of this wine will help to cut through the creamy weightiness of the soup, refreshing your palate between spoonfuls. As well, its classic peppery, green notes will complement the botanical flavour profiles of the leeks and any other herbs added. Look for high acidity and herbaceous notes and you can't go wrong!
If you're looking for more than Guinness and whiskey to pair with your food this St Patrick's Day, wine is an excellent choice. This is a day for celebrating – there's no better excuse than to open a bottle!