In recent years, young people have been turning more to either complete abstinence or moderate drinking. This shift has prompted UK-based alcohol charity Drinkaware to launch a new campaign targeting older drinkers. Ideal Wine Company reviews the new campaign.
These changing habits in the consumption of alcohol are shown by lower total alcohol sales to young people. Alcohol sales peaked in 2008, and have been steadily declining since, with around 15 per cent of the adult population of the UK choosing to abstain from alcohol completely.
The levels of underage drinking are also going down, with the number of 11-15 year-old children saying they have imbibed alcohol in the preceding week at a ten-year low – at only eight per cent.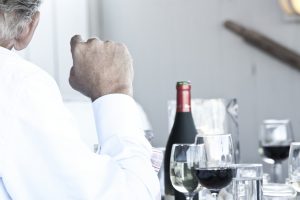 Targeting older drinkers
Therefore, the charity has decided to target the older generation when it comes to communicating the detrimental impact of drinking too much. They have three long term goals for their new five-year strategy. These are:
Reducing the number of older people drinking more than the government guidelines on alcohol. These were lowered to 14 units per week in January 2016
Providing information and advice about the dangers of drinking to excess
Engaging effectively with consumers.
Changes in UK drinking culture
CEO for Drinkaware, Elaine Hindal, said: "Drinking culture and habits in the UK have shifted significantly over the past five years and our new strategy reflects these changing currents.
"People are seeking information and advice in new ways and are increasingly looking for personalised help, support and advice about alcohol and its relationship to their health and wellbeing."
The five-year plan is based on Drinkaware's understanding of people's behaviour as well as building on the progress they have made over the last decade or so.
Their new campaign targets men aged between 45 and 65, who drink frequently at home. It's called "Have a Little Less, Feel a Lot Better", and aims to modify this behaviour for this group of consumers. This demographic is disproportionately at risk of health issues due to alcohol consumption.
The charity has also launched a free resource for schools. Called Drinkaware for Education, it's for teachers in primary and secondary schools and aims to help them identify people who are at risk from alcohol.