If you thought boxed wine was relegated to 70s dinner parties or student soirees, then you may be surprised to hear that it's back with a bang in the UK. Ideal Wine Company reviews the growing popularity of boxed wine.
Following the trend for all things retro, it seems that UK consumers can't get enough of the old favourite boxed wine. Data from Amazon shows that sales have rocketed so far this summer, making 2017 the year or the boxed wine revival.
Slightly rebranded to be known as 'bag-in-box' wine, the product has jumped a massive 200% in terms of UK sales at Amazon. What's behind this resurgence?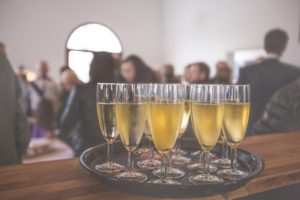 Convenience and choice
It seems that there a few factors involved with this product's come back, including the convenience it offers and the fact that there are much higher quality products available. Add these to an increase of consumer interest in environmental awareness, and it seems logical that boxed wine sales would jump this year.
Amazon.co.uk shows a 212% increase for sales of boxed wine during June and July 2017, when directly compared to the same months in 2016. Bristol has been at the forefront of the sales, with a 650% surge in the south-western city. Next up is Leeds with sales up 325% and then London with sales increased by 137%. (These figures are as at 27 July 2017).
New ranges announced
Always a retailer that's on board with new trends, Waitrose announced recently that it's launching a range of premium bag-in-box wines for eager customers to enjoy. The first of these is a boxed Provence rose, which combines the two trends of the 2017 UK summer.
Amazon reported that its most popular boxed wines are JP Chenet Cabernet, which is up 362% for the June/July period, followed by El Emperador Sauvignon Blanc, which is up 216%. Next comes Banrock Station Chardonnay up 150% and Banrock Station Shiraz is close behind with sales up 123%.
Easily transportable
As it can easily be moved from picnic to barbecue, it's no wonder that having more choice is helping boxed wine become more popular. It seems consumers are happy to move past the unfair preconceptions boxed wine used to suffer and fully embrace the convenience and environmental upside to boxed wine.