The weather woes continue for many vineyards across France and Spain, which have been hit by unseasonal weather. Ideal Wine Company discuss the weather conditions hitting Beaujolais.
While the late spring frosts are finally history, unexpected weather conditions are still taking their toll. For example, some of the 2017 Beaujolais harvest looks likely to have been lost following a brutal hailstorm in mid-July.
The summer hailstorm hammered the Beaujolais region, leading to damaged crops and uncertainty for the vineyards. It's something that will feel familiar to the vineyard owners, who suffered a similar fat in 2016. However, this year's storms have caused more damage on a wider scale.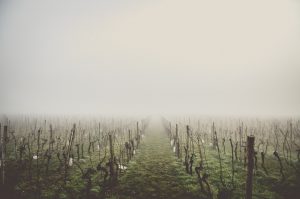 Beaujolais Crus worst affected
Situated up in the north, the Beaujolais Crus vineyard looks to have been one of the worst affected. The storm also hit Chiroubles, Morgon, Chenas, Fleurie, Moulin a Vent and the north of Régnié.
Fleurie is a picturesque village and was one of the worst hit, with the violence of the winds damaging not only the vineyards, but also many houses. The affect on the infrastructure throughout the villages and towns affected show the extent of the storm and the strength of the winds.
Rarely seen tornado
The president of InterBeaujolais, Dominique Piron, said: "It was a tornado. I have rarely seen this. The small hailstones and the wind have a sandblasting effect on the vines."
The full extent of the damage is still being assessed, and it's clear that many vineyards and people have been affected. Dominique added: "In our modern world, it is difficult to accept such a sudden event. But it is unfortunately the lot of those who work with nature."
Run of bad weather
This year has seen a plethora of destructive weather conditions affecting vineyards across France, Spain and Italy.
Late frosts in May and early June, along with freak storms later on in the summer have led to many crops being affected. It is likely to affect both the price and the amount of wine available on shelves next year, although just how much remains to be seen.